Published by: Gold Expert on March 30, 2022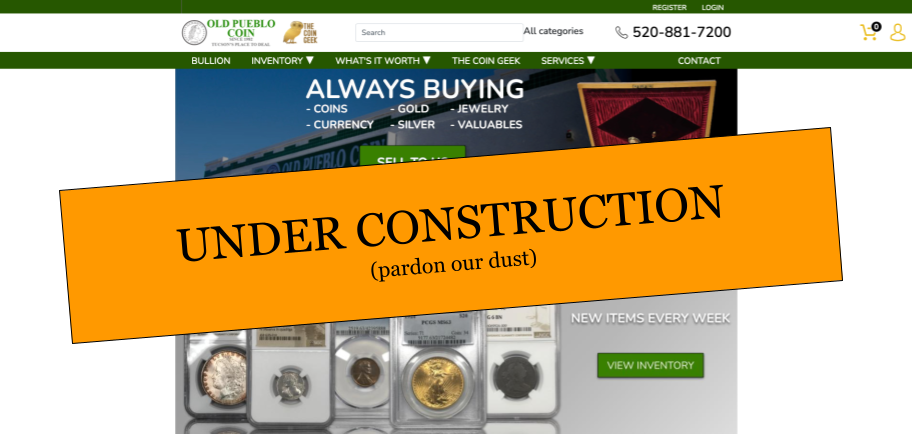 [UPDATE: New Users are currently unable to create an account (also, the Contact Us page message system is currently not working). We're working with our dev team to get it fixed. Apologies for the inconvenience.
The Contact Us page and new account signups should be working again. Thanks for your patience]
Welcome to our new site! Our new website should make the buying / selling process go smoother for us and for you (and the site should crash much less often!).
Please pardon our dust as we are in the process of fine-tuning the site and adding inventory.
Some things to note:
If you had an account on our old website, you will need to make an account on our new website.
Creating an account is required to make purchases using our site.
If you notice anything on our site that appears to not be working, or if you have any feedback, please let us know. Email us at staff@oldpueblocoin.com or send a message through our Contact Page.
The website newsletter signup form is still a work in progress. If you would like to be added to our email list, please email us at staff@oldpueblocoin.com or send a message through our Contact Page. Please make note of which of these categories you are interested in (you may pick as many as you like):
Coins
Currency
Gold Bullion
Silver Bullion
Historical / Political Items
Arizona Memorabilia
Native Jewelry
Jewelry & Watches
Thanks,
the staff at Old Pueblo Coin